To update any information you entered during registration, such as your email address or password, go to the "Profile" page from the navigation menu at the top of the Backstage.
You'll see your name, username and email address. To modify any information, write directly in the fields, and then click "Update Information".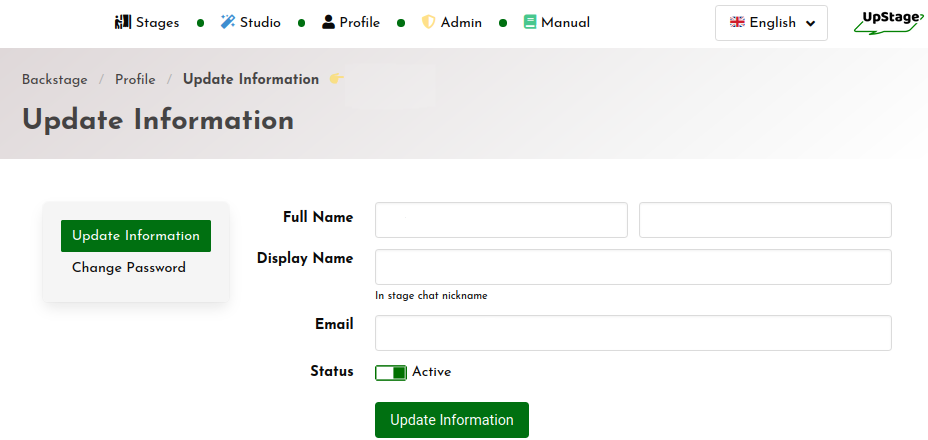 The green "Status" button indicates whether or not an admin has activated your account. You must have agreed to the terms and conditions of service to use UpStage – you will have been asked to do this in the registration process.
Change your password
UpStage allows you to change your password. In the left-hand menu, click "Change Password".


You'll be asked to enter your old password, and then the new password twice. Confirm by clicking on "Change Password".