If you've created or been given player access to a stage, you can enter the stage as a player and have access to the on-stage tools for operating media in the live cyberformance.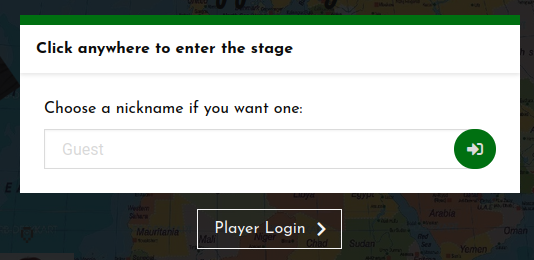 You can enter the stage in two ways:
from a direct link to the stage
from the Backstage.
Direct stage link
If you click on a link to the stage on the UpStage Foyer or anywhere else (such as in an email, ticketing system or other webpage), once the stage has loaded you'll have the option to enter an audience nickname or log in as a player.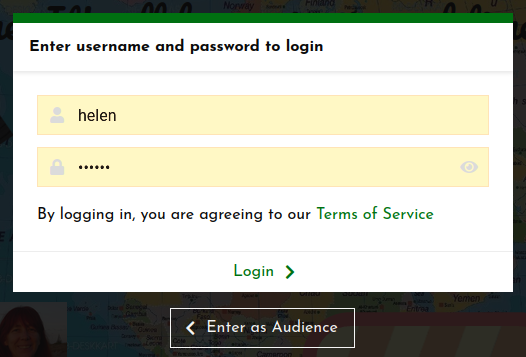 Click on "Player Login" and enter your username and password, then click "Login" to enter the stage as a player.
You have the option here to return to the previous screen and enter as an audience member if you don't want to log in.
From Backstage
If you're logged in to UpStage but not on a live stage, you'll be in the Backstage. From here you can enter a stage in a number of ways.
From the Stages list
Click on "Stages" in the top menu bar to see the stages list.
Locate the stage you want to enter; you can filter by player or use the search box to find the stage.
Click the green "Enter" button at the right-hand end of the stage's line in the list.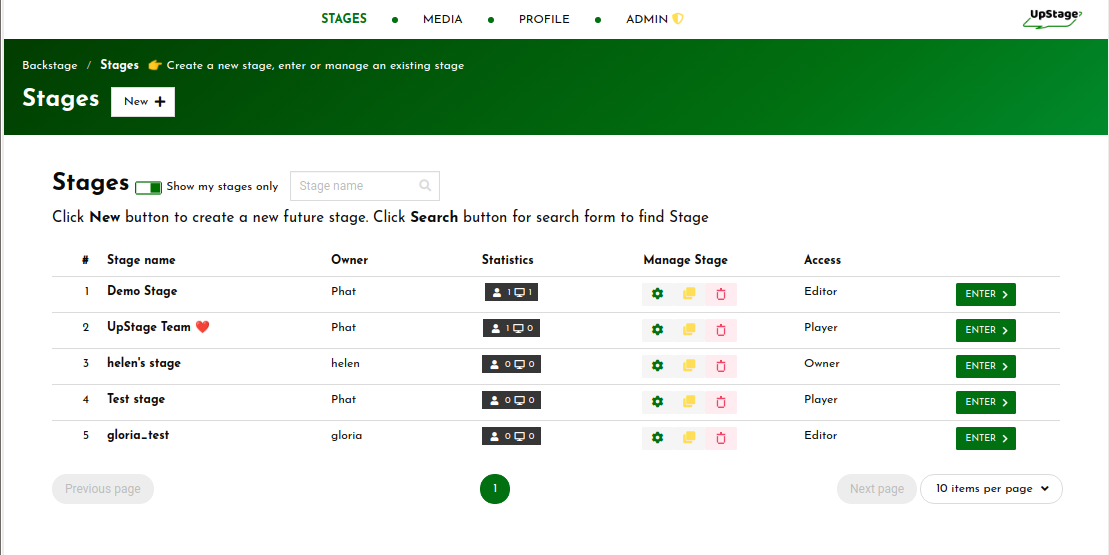 From the Stage Management interface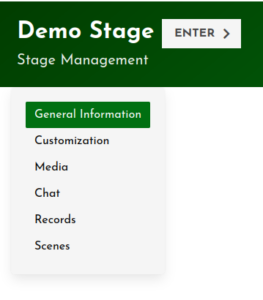 If you've been editing the stage's settings, you can enter the stage directly from the Stage Management interface. In the upper left, next to the name of the stage you're managing is a white "Enter" button. This will bring you directly into the stage.
From Media Management
The media list includes a column called "Stage", showing which stage or stages a media item has been assigned to. Clicking on the name of a stage in this column will take you directly into that stage.